So, this is supposed to be just about to happen. At least an attempt with a coin toss (on a good day) chance of success.
SpaceX, in its awesomeness, is going to try to land the first stage booster of its Station bound Falcon 9 launch this morning on a big autonomous barge out in the Atlantic:
Its on the way,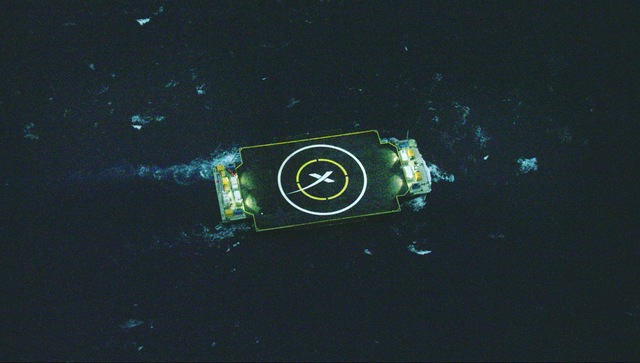 ...and the Falcon 9 is fueling up: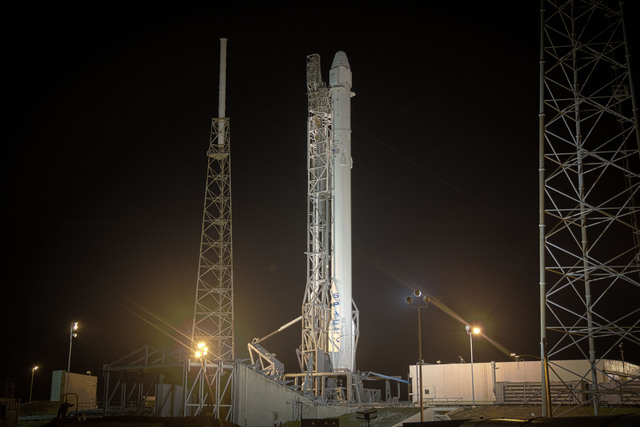 If anyone's awake to enjoy spaceflight insomnia theater, live stream can be seen here:
http://www.spacex.com/webcast/
Is this far too cool to possibly come to pass? Oh yes.